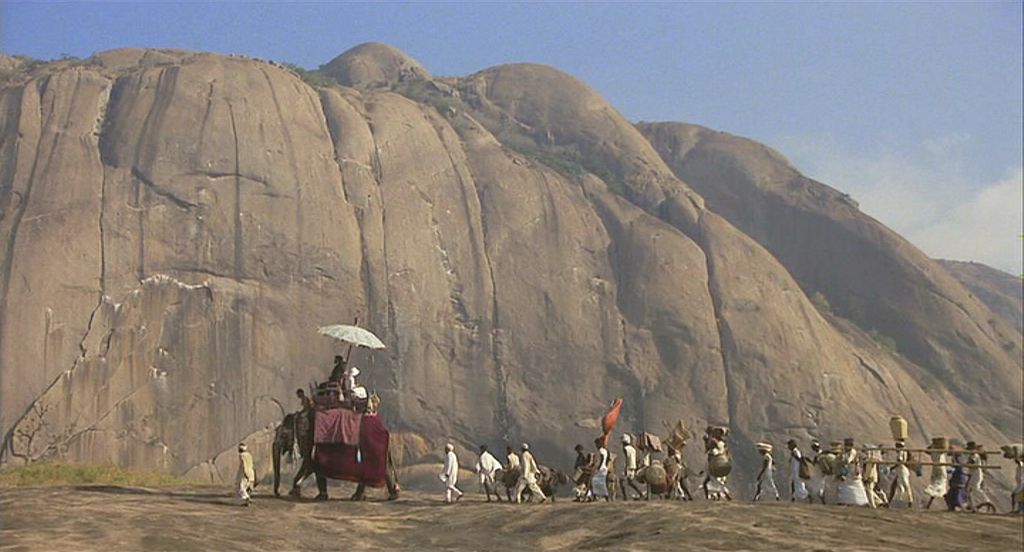 Okay, I talk endlessly about my love of Scarface. I don't even know how many times I've seen it, so let's put it this way, I don't know if I've eaten Chipotle more times or watched Scarface more times. Yep, that much.
But something is getting lost in my endless love of Scarface and how much I talk about it. There are a number of quality movies which strike an intimate, even feminine chord that REAL gangsters should watch, especially those of the male persuasion. Therefore, for every time you watch Scarface, I recommend you watch or rewatch one of the movies on this list.
A Passage to India. My favorite movie of all-time, captures that invisible, impossible chasm between East and West that once was (and may still be)
Driving Miss Daisy. The only thing missing is a sex scene. Just kidding, or am I?
Steel Magnolias. Heartbreaking and uplifting, the friendships we should always aspire to.
Fried Green Tomatoes. I can cry just thinking about it. Again, friendship.
The Bridges of Madison County. If you really love, you can walk away.
The Notebook. It still pisses me off it made me cry, but it did.
The African Queen. Katherine Hepburn is so hot she could be a sauce.
The Joy Luck Club. The ultimate movie to make me cry. Perhaps my second favorite movie on this list.
Dr. Zhivago. Lara's Theme still gets me.
Citizen Kane. The ultimate episode of Hoarders, in romance and other things. Rosebud may be the most powerful symbol in all of cinema history.
And if there is a special person in your life, these are perfect movies to watch with them.
I thank my Mother for introducing me to a lot of these movies at a young age.
Focker out.